Flocking IA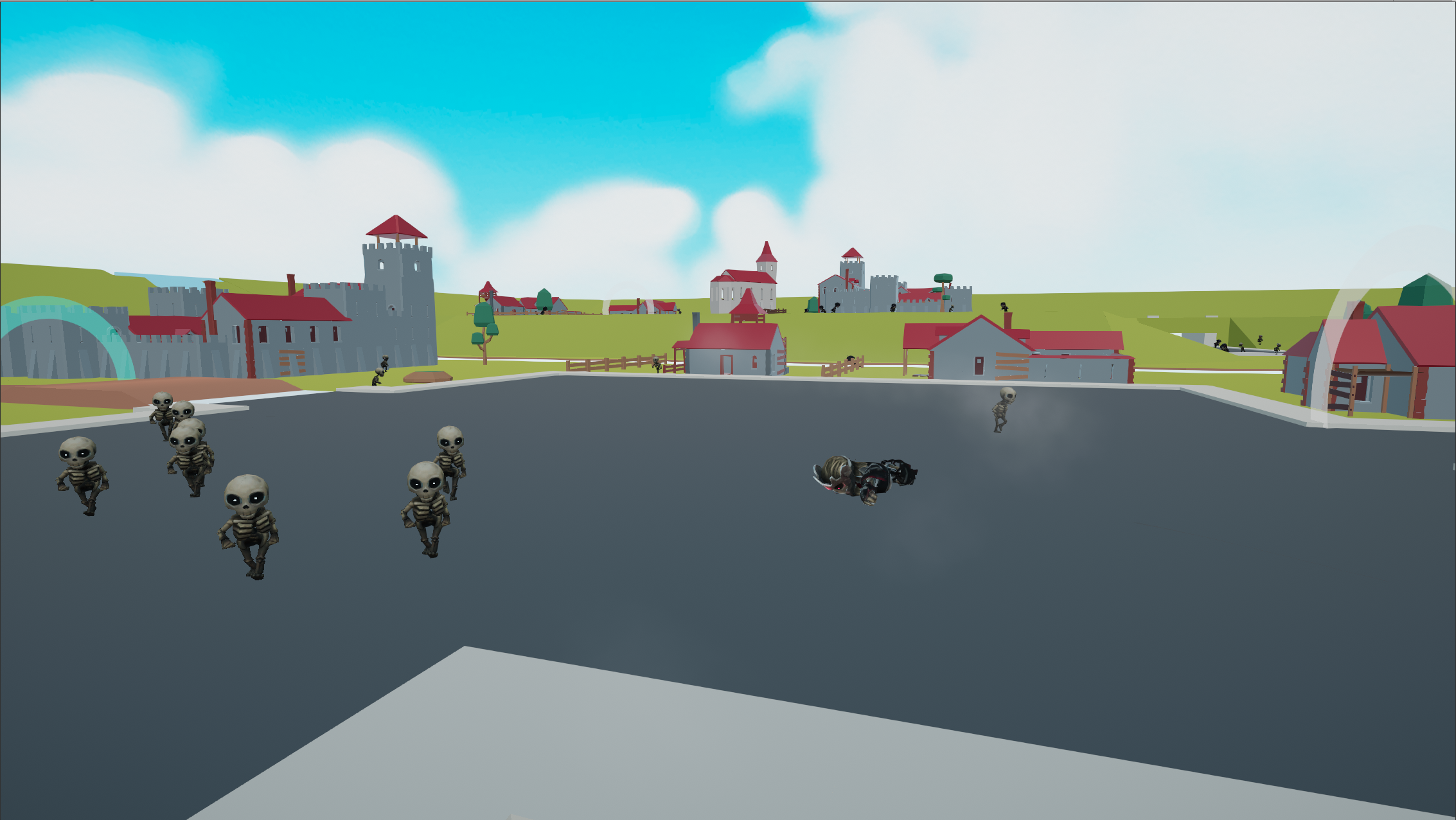 The second element of my game was the IA of the skeletons moving around the map. I knew I couldn't make a big IA and finish the game but I wanted to have some life in the skeletons (ironic I know). For this I used a simple flocking algorithm with a static list of skeleton accessible to all skeletons. This static list is the easiest and most efficient way I found to have every IA considers It's surronding friends. Please don't use methods like FindObjectsOfType or GetComponent every frame it's bad for your framerate.
On top of the flocking algorithm I added a couple forces:
Wander force: This is a random force capable of spliting groups and exploring on their own
Home force: This force is drawing the IA towards the center of the map to keep them were the player will be. The bigger the lvl the lower this force is
Avoidance: This isn't really a force but using two raycasts I steer the skeletons away from obstacles
Target force: I ended up not using this one but it's moving the Ia towards a target
I also added a raycast from the head going down and under the feets of the skeleton by about once it's height to keep them on the ground and added a randomisation of the forces coefficients. Randomizing the flocking coefficients is a good way to give some personalitie to your IA, you end up with some IA who likes to follow and some other who like to explore. Once I got to the end of my level I had aboud one hundred of them wich was not an issue on my machine but I realised that casting 3 raycasts and looping through every skeletons 100 times per frame wasn't reasonable. The solution for this was simply to update the direction every n frames making sure they don't all update on the same frame ;). The result were surprisingly good, the game is running smoothly even on bettery saving mode and the skeletons movement appeared a lot smoother.